How do you feel about the upcoming Twilight film? Are you a fan or a critical bystander?
I have read all the books and own the first two and the first movie. I read twilight years before EVERY TEENAGE GIRL BECAME OBSESSED with it... I am by no way obsessed (fyi). I might have liked it more if not for the anti-climatic ending of breaking dawn and the lack of complex characters and plot and the over obsession that soooooo many many people have. I never saw the seccond film and I don't really plan to see the third one, maybe I woulda gone to see it in theathers for the sole purpose of seeing the Deathly Hallows trailer on the big screen. lol j/k perhapps...
1-5: Azkadellia (Tin Man)
7-10: Sweeny Todd
11-16: Harry Potter Cast
17-18: The Office (US)
19-59: NCIS
60: Michael Jackson
61-67 House (and cast)
68-122: CSI:NY (and cast)
123-125: Legend of the Seeker
001

002

003

004

005

006

007

008
009
010
011

012

013

014

015
016

017

018

019
020

021

022

023

024

025
026
027

028

029

030
031

032

033

034

035

036

037

038

039

040

041

042

043

044

045

046

047

048

049

050

051

052

053

054

055

056

057

058

059

060

061

062

063

064

065

066

067

068
069

070

071

072

073

074

075

076

077

078

079

080

081

082

083

084

085

086

087

088

089
090

091

092

093

094

095
096

097

098

099

100
101
102

103

104

105

106

107

108

109

110

111

112

113

114

115

116

117

118

119

120

121

122

123

124

125


♥ Please credit if using ♥
♥ Please comment if taking ♥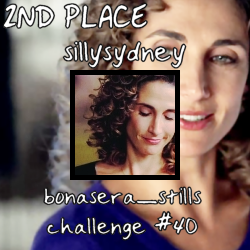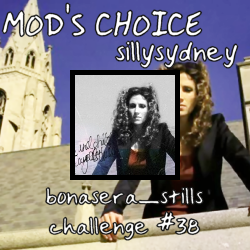 lots of random icons from contests and such sitting arround in my photobucket =) enjoy!
skdfasdkfhasjhfjaskfkjasghfjkhuoweghftaghadkjghaidghaiodghasafkhasdjdkghuioehvnkasgfbuoegbfakjsgfuaejbgiweo eihftr3re38 yqu889ty38 rhakjhr83 aikfhrioewhfasdkjfhaskhfoaiseghaeigba
DEATHLY HALLOWS TRAILER SO EXCITED

http://www.mugglenet.com/trailer.php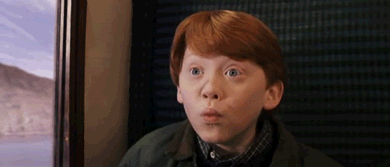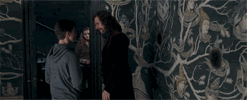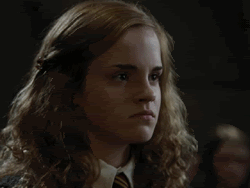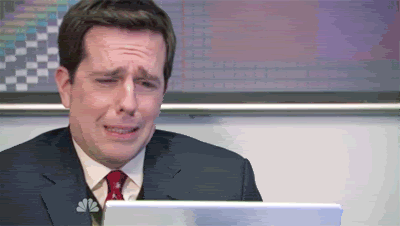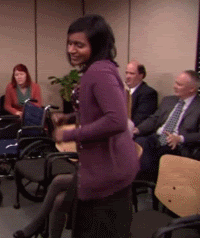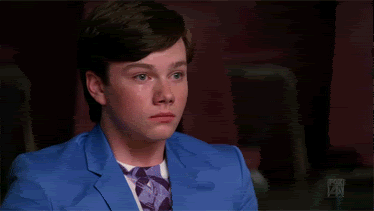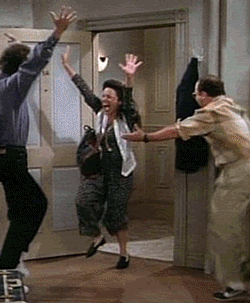 YAY!!!!!!!!!!!!!!!!!!!!!!!!!!!!!!!!!!

but its the end...



need to start me pre-pre-re-reading... and also in other news i'm getting back into lj, along with making icons and writing ff in my free time in the summer between my dancing and working.
What I'm watching: the sy-fy mini sieres Tin Min just discovered it it is AMAZING,

Legand of the seeker, supernatural and Charmed, and my only new show for summer and my lovely little guilty pleasure, Pretty Little Liars.




Bella was madly, romantically in love with Voldemort, and obsessed with him. Alan Rickman knew early on that Snape had been in love with Lily, so he...
"Bella was madly, romantically in love with Voldemort."
- Jo's appearance on PotterCast (Dec. 24, 2007)
Bella was in her 40s [bft] but voldie was in his 60s[National Press Club, 1999]
Isabel: Did bellatrix ever love her husband, or did she have love only for voldemort
J.K. Rowling: She took a pureblood husband, because that was what was expected of her, but her true love was always Voldemort.
[Bloomsbury Live Chat (Bloomsbury.com), July 30, 2007]

JK has said that voldemort liked her, but obviously never loved her (no ref?)

we see near the end of Deathly Hallows, he screams whenever Bellatrix dies, and heads straight for Molly.

She spoke to him as if a lover. "My Lord." [Deathly Hallows US]She is described as regarding him with "worshipful fascination" and speaking to him as if to a lover

Voldemort/Riddle has never cared for or loved anyone. "He couldn't possibly be what he is." [Read the exact quote from the Edinburgh Book Festival, 2004]
Has Voldemort or Tom Riddle ever cared for or loved anyone?
Now, that's a cracking question to end with—very good. No, never. [Laughter.] If he had, he couldn't possibly be what he is. You will find out a lot more about that. It is a good question, because it leads us rather neatly to Half Blood Prince, although I repeat for the millionth time that Voldemort is not the half blood prince, which is what a lot of people thought. He is definitely, definitely not.

DH(P.16, UK Hardcover): Many(Death eaters) would call themselves his(LV) most loyal, claiming they understand him, and that he confides in them...

The fact that Bella and Rodolphus never had any children, but she would have giving them all up for the dark lord. bella to Narcissa in HBP, "If I had sons, I would be glad to give them up to the service of the Dark Lord!"

" ... where Narcissa sat rigid and impassive, Bellatrix leaned towards Voldemort, for mere words could not demonstrate her longing for closeness."
[Harry Potter and the Deathly Hallows (The Dark Lord Ascending)]

While Snape and Lily had a caring relationship, that could have turned into a marriage if Snape wouldn't have chosen the dark path as Jo said, there never would have been any romantic relationship between Bella-V. there was no anchor to it. For me V. represented more the "daddy" she never had and tries to please him and to have him on her side, more of an incestous relationship.

Bellatrix: "My Lord, it is an honour to have you here, in our family's house. There can be no higher pleasure."
Lord Voldemort: "No higher pleasure... That means a great deal, Bellatrix, from you."
Bellatrix: "My Lord knows I speak nothing but the truth!"
[Bellatrix's delight at Voldemort staying at Malfoy Manor DH]

"Potter, you cannot win against me! I was and am the Dark Lord's most loyal servant, I learned the Dark Arts from him, and I know spells of such power that you, pathetic little boy, can never hope to compete..." [OOTP]
about 14 hours ago Paula Abdul posted on her twitter that she will NOT be returning to AI!!!!! OMG! this is so horrible and I won't watch anymore... if she really leaves. I just can't believe it...
With sadness in my heart, I've decided not to return to #IDOL. I'll miss nurturing all the new talent, but most of all..Cont'd...
about 14 hours ago from web
OK so yesterday I went to a Harry Potter Marathon. It began at noon and ended at midnight. WHOOO!!! We watched all the movies and dined on delicious Harry Potter treats: Pumpkin Pastries, Berri Botts Every Flavored Beans, Cockroach Clusters, Butterbeer, Licorice Wands, etc... and let's not forget pudding for Luna. I wore a Harry shirt, and the whole place was decked out in HP. It was so fun! And this is just the first HP party, I can't wait 'till the day of the movie party!
Current Mood:

confused

Current Music:

Nightwish - Bye Bye Beautiful
OK I turned on my iPod and clicked to the next song and then it froze, OK that happens... so yeah I was PO'ed cuz long shopping trip. I, unlike the popular opinion of girls, don't like shopping so yeah. Then I got home and was going to make icons for NCIS LIMS while watching the re-run on AI Michael Jackson week, but it won't even register with my pc... so arrgh. I tried resetting multiple times and NOTHING... And I use my iPod as my external harddrive with all my files...
better now
nope happened again!! arrgh....
but I'm so mad at myself for not putting my icon on my pc... I could just kick myself. That's due tomorow... and I've realized how to fix it but it's a total pain. And WTF this shouldn't happen everyday. I knew there was a reason I hate iPods.
What was usefull-ish on the apple site:
Let the iPod battery drain
In rare cases (Yeah right try everyday for the past few days), iPod might get into a state in which it needs to be drained completely before it can be reset. If iPod didn't turn on after you reset it, follow these steps:
Disconnect iPod from all power sources and leave it disconnected for about 24 hours.
Reconnect iPod to the Apple iPod Power Adapter or computer and reset it.
Hopefully it will work later or on my sis's labtop... *crosses fingers*
OK I let it sit and then plug it in a day later, so the omputer reconzied it so I threw my icons on desktop then I went into a sub folder then when I went back on and not there's nothing... arrgh I will never get a Mac...
Now it won't even show up in my computer menu. And it says it's 9:58 PM and its 12:56 PM. And since it won't registet that its in I can't disconnect so I just pulled it out and it still says "Connected Eject before disconnecting" and what's worse my sister recieved a new iPod and hers still works fine.
I let it sit out and die now it even shows up on itunes. it's deff a batt problem :/
Current Mood:

pissed off

Current Music:

Michael Jackson covers on AI
Current Mood:

excited

Current Music:

I want you back - Jackson 5
1. OMG isn't she so effin adorable!!! ♥ ♥ ♥
2. OK so I don't exactly have a World Of Warcraft account right now... arrgh... long story. Butyeah not the point, so anyway my friend, Amber, was playing this game Wizard101 and it sounded like WoW so I thought I try it, it was pretty good. It seems like it would run out of things to do fast. But it has quests and you battle monsters and can socalize with others, execpt the socalizing is filtered like you can't say hell, or ass, or any nonsence things like: ASDFLPURBJKIOPX and you also cannot say RON. I have no idea why the last one. Main difference that I find is that it's Tbs (Turn based Steategy) as opposed to Rts (Real time Strategy). It's also free, but you can get access to two extra places if you pay like 7$ (I think). Also some/verging on most people can't talk cuz they are under 12 and don't have parents; permission. LOL... why not just click yes I am over 13? Butyeah so overall WoW Jr. and fun. for now.

3. I'm still watching Vh1 classic Michael Jackson music videos.

4. Later today I'm going to a 10 hour party. 2 to midnight. WOW. Now that's a party to be fashionablely late to...

5. In retrospect this seems dumb. But OK, so I dropped my toothbrush on the floor for the seccond time this week and so instead of getting out a new one I remembered the Monk theme song in which Monk sticks his toothbrush in boiling water to clean it. So I do this but I leave it in too long. Now it's all bent, like one of those fancy pro-brush-reach or whatever... although it'd be better if I was left handed...

6. Paula Abdul watches CSI:NY... I watch CSI:NY... yeah. Proof from her twitter:
Bored! Watching csi ny
5:29 PM Jun 13th from TinyTwitter

Yuk weather today! Watching CSI NY
5:27 PM Jun 13th from TinyTwitter
Current Mood:

awake

Current Music:

ABC -Jackson 5
In honor of the King of Pop: What is your favorite Michael Jackson song?
"Thriller" was the first MJ song I ever heard. But my favourite would have to be "Billie Jean" or "Beat It," but I also really like "Bad" and "Dirty Diana." His songs just make me want to dance. That's why I love them so. RIP MJ.
Also "We Are the World
"
is such a sweet song.
Current Mood:

sad